Recipes
Here are a selection of recipes which utilise crops commonly grown on allotments...
Goff's Cool , Casual, Cucumber and Courgette Soup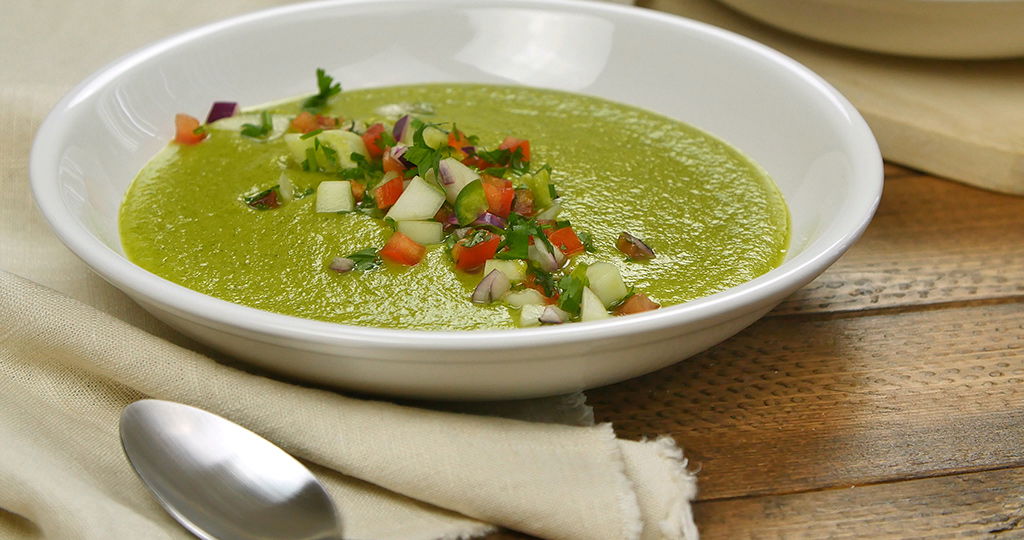 Chop a medium onion. Soften and colour in a saucepan. Chop up courgettes and cucumbers in whatever quantities and proportions you fancy. Remember though that cucumber has stronger flavour than courgette. Add to onion in pan and cover with vegetable stock. A stock cube will do. Cook for 20 mins until soft, add a little chopped mint and whizz with blender. Simples!
Preparation time very little.
Cooking time not much more
Good hot or cold.
Voted delicious by Eastney Community Centre and Southsea Greenhouse.
Goff
Rhubarb Martini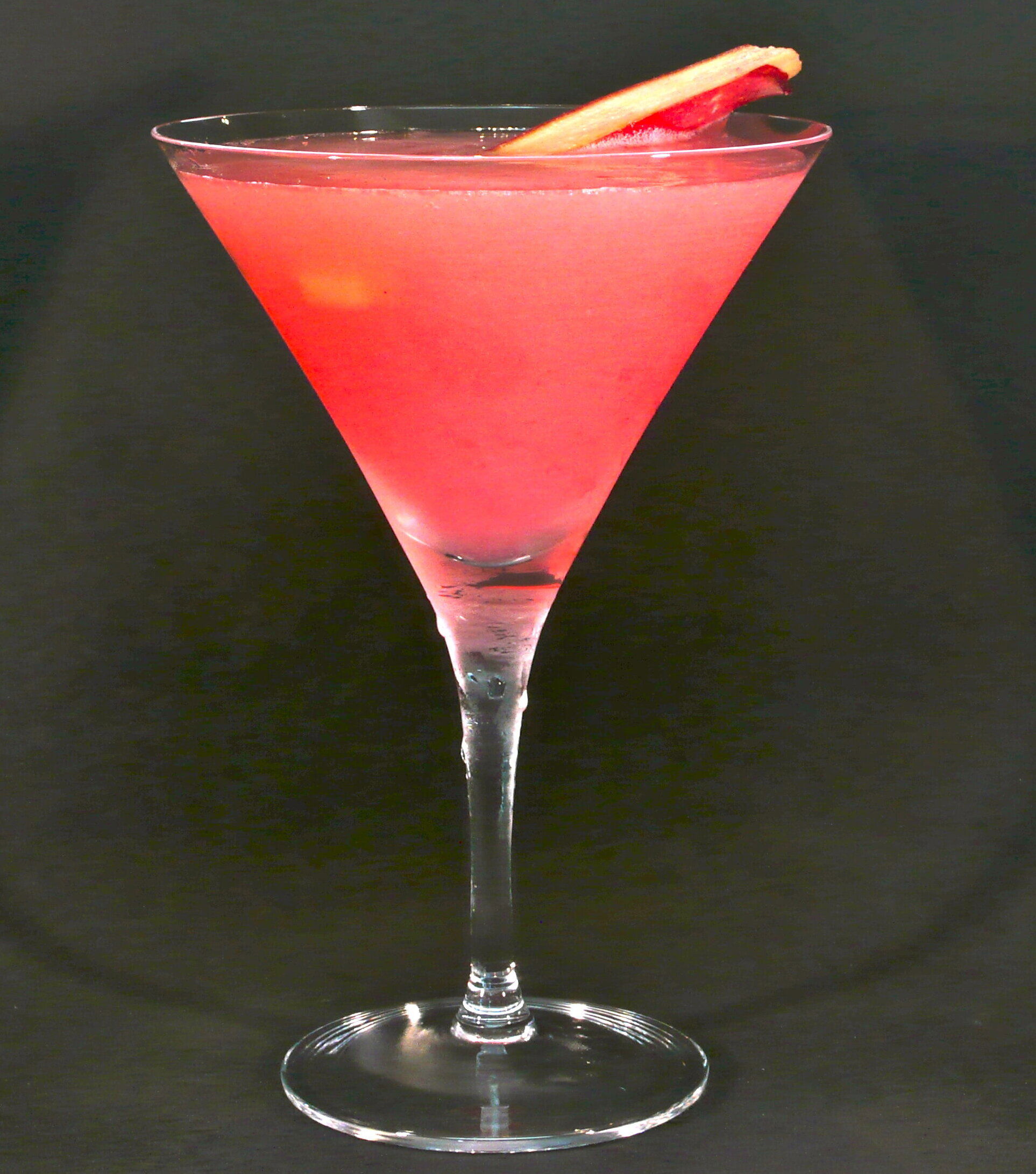 Boil 500grms Rhubard in 1ltr of water with 250grms of sugar for about 20mins then strain and cool.
Fill a shaker with ice and shake 70mls of the syrup with 70mls of vodka, or to taste, serve immediately.
The syrup will keep in the fridge for a few weeks.
Do not operate heavy machinery!
Raspberry Jam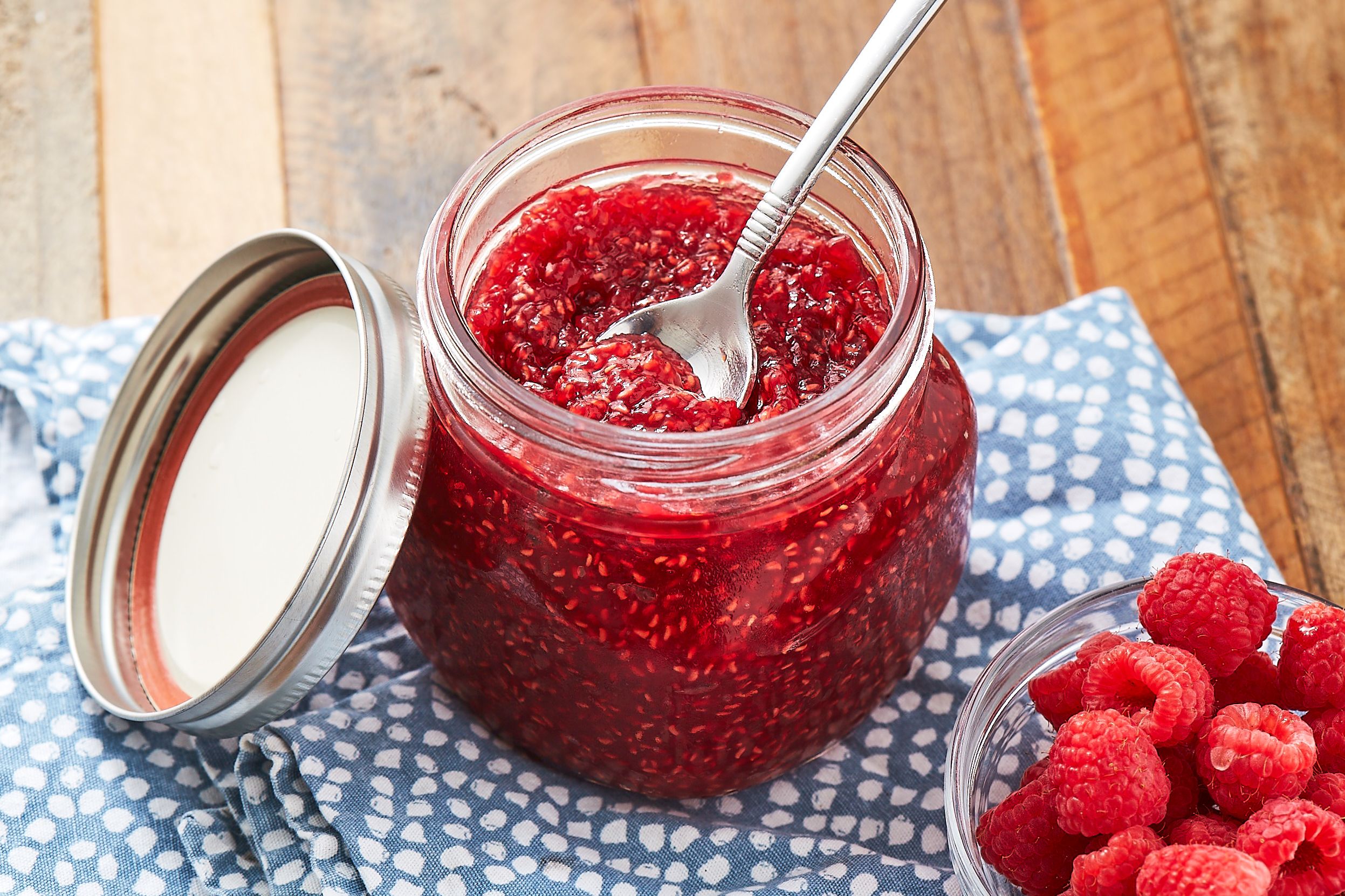 This basic recipe can be adapted for all fruit as it becomes available.
Raspberries, blackberries, plums (de-stoned) / sugar
Large microwave proof mixing bowl / jam jars
Cook your berries, fresh or frozen on a high setting for 4 minutes to release their juices. At this stage I put it through a kitchen sieve to remove the pips. Add an equal amount, by weight, of sugar and cook on high stirring occasionally to dissolve the sugar. Continue to cook on high until jam setting point is reached, (about 20 minutes), a jam thermometer is useful. Put into warm jars then cool, seal and label.
Oven Baked Rhubarb Jam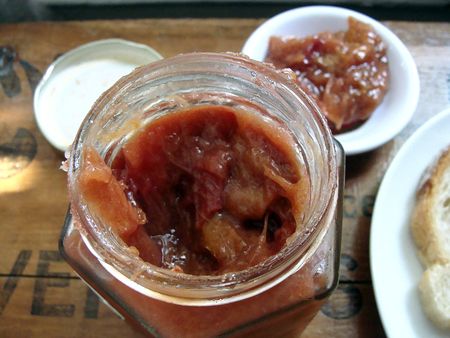 250g jam sugar with added pectin
250g thin rhubarb trimmed weight
Preheat oven 200c/180cfan/gas 6
Cut rhubarb into 1 cm lengths. Toss the rhubarb and sugar in a bowl and then pile into a baking dish packing it evenly. Cover with foil and bake for 40 mins. Give it a gentle stir and cook uncovered for another 20 mins stirring again after 10 mins. Transfer to a hot sterilised jar, cover and leave to cool before sealing.