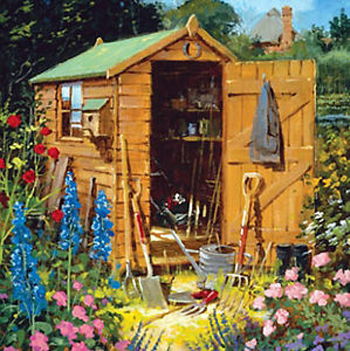 Garden Membership within the Association is available to all local residents who have an interest in gardening. You may be considering applying for an allotment or indeed already on the waiting list or you may be quite content with deriving your gardening pleasure from your own garden. Whatever your situation you are most welcome to join our association as a "Garden Member".
Garden membership is a unique way of familiarising yourself with the activities within the allotment site, meeting people with a common interest in all aspects of gardening and taking advantage of one of the most competitive garden supplies merchant in the area namely:
The Salisbury Road Allotments & Gardens Shop
Here we offer:
A wide range of composts, plant feeds and other garden essentials.
A 24 hour Click and Collect service – Collect during shop hours
Open shop facilities – Saturday & Sunday 9.00 am to 11:30 am and Wednesday 10:00 am to 11:30 am (Spring and Early Summer)
Card payments are requested for all payments please.
Local delivery service for elderly or "shielding" members, details upon request.
Membership is free of charge.
No commitment, no hidden extras – what you see is what you get.
Preview our Click & Collect page via the Click & Collect Menu option at the top of this screen to see the range of gardening items we stock at the shop.
If you would like to join us as a Garden Member you are welcome to visit us on site during shop hours, or use the
online registration form
.
You will be kept up to date via email with special purchases, seasonal stock updates, and the various social events that we hold throughout the year to which you are most welcome to attend.