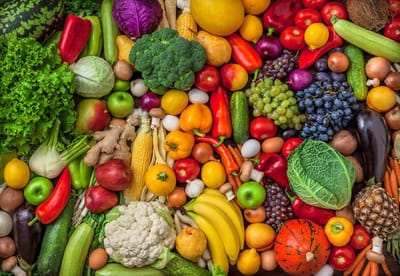 Cosham Allotments and Gardens
Flower & Vegetable ShowGuidance Notes
All Garden Members and Allotment Members are eligible to enter exhibits.
Exhibitors may enter as many Classes as they wish.
Exhibitors can only enter ONE exhibit per Class.
All exhibits must be from their own allotment or their own private garden.
Entries may be made online via this link or paper copies from the shop.
Entry Format
All entries should be accompanied by a card, approximately 75mmx100mm, 3"x4", on one side should be written the Exhibitor's name and on the other side the variety of the exhibit, e.g. Tomato Gardener's Delight
NB Cards will be available in the shop.
All entries to be displayed on paper plate no more than 180mm in diameter, children's entries excepted.
NB Paper Plates will be available in the shop.
Exhibitors should bring their own vases.
All Entries must be staged by the exhibitors where designated by the organisers between 11.30am. & 12.30pm. on Sunday 4th September.
Entry Forms
Entry forms will be available from the shop and
online.
All Entry forms and Entry Fees must be received at the Allotments Shop by 11.00 am on Saturday 3rd September.
As stated above you may enter as many Classes as you wish but only one entry per Class.
Entry Fees
Single Entries cost £1.50 each
You may enter 3 Classes for £3 i.e buy 3 get 1 free!
You may bunch your entries to take advantage of the 3 for the price of 2 offer.
Examples: 5 Entries cost £6 (1x£3 + 2x£1.50) : 11 Entries cost £12 (3x£3 + 2x£1.50)
You may pay for your entries on line
via this link.
Judging & Prizes
The exhibits will be judged between 12.30pm and 2.30 pm.
No exhibitor may be present whilst the judging takes place.
The judges may diminish or withhold prizes should exhibits be deficient in merit or if there are insufficient entries in a class.
There will be one prize of a £5 shop token per Class which will be announced and awarded at approximately 3.00 pm on Sunday 4th September.
The Judges' decision will be final.
Exhibitors must collect their exhibits no later than 4.00 pm.